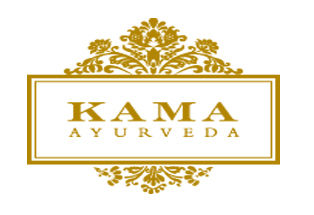 Kama Ayurveda Eladi Hydrating Ayurvedic Face Cream 
with Pure Essential Oils of Rose and Jasmine
 Rich, floral-scented cream that blends into skin leaving it softly mattified yet well moisturized. 
And norishing Ayurvedic day cream that moisturizes, softens and protects for soft, smooth and clear skin.
Made with a blend of pure ingredients, this formula is prescribed in the ancient Ayurvedic text of Ashtanga Hrudayam as the ideal skin treatment of herbs processed in pure Coconut Milk and Sesame Oil. Costus and Cardamom are known for their Varneekarana properties – the ability to enhance skin texture. Costus is especially known for its soothing effect on skin. Also contains Aloe Vera which has antiseptic properties, prevents acne, blemishes, fine lines and gives adequeate sun protection. Olive Oil derived extracts enable high skin absorption without stickiness or heaviness. Pure essential oils of Rose and Jasmine purify and nurture for naturally healthy looking skin.
• Minimizes signs of aging 
• Nourishes without greasiness 
Daily massage a small amount onto cleansed skin with upward strokes.
Also known as Coconut oil, or Coconut Milk. Cocos Nucifera helps keep the skin soft and smooth. It also helps prevent premature ageing and wrinkling of the skin. It removes dandruff, helps in checking graying and falling of hair and makes the hair look lustrous. It is also known to heal stretch marks. It is mild, thus works well for sensitive skin.
Elettaria Cardamomum, also known as Green Cardamom, is pungent and aromatic in nature. It possesses dermatological and anti-microbial qualities. It soothes inflammatory symptoms in the skin.
Costus Speciosus, also known as Crepe Ginger, is used to treat rashes.
Sesamum Indicum Oil, also known as Sesame Oil or Til ka tel, is used in health treatments and massages for the body. It is a great remedy for migraine and insomnia, and also relieves anxiety. This oil is also believed to cure health problems associated with aggravation of Vata. The oil also removes wrinkles and is a natural moisturizer. It also prevents premature graying, loss of hair and lice, and helps in hair growth.