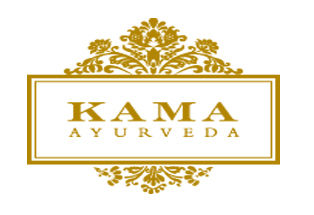 Kama Ayurveda Rose Jasmine Face Cleanser
A gentle foaming cleanser with a rich blend of Ayurvedic ingredients to effectively cleanse and lift away makeup and impurities.
The floral scented, gentle facial cleanser that foams lightly. Cleans thoroughly leaving skin feeling hydrated, soft, and rejuvenated.
A perfect hydrating face wash filled with natural ingredients, which gently and thoroughly clean skin and remove light makeup. Aloe Vera leaf juice heals and smoothens skin while antibacterial Vetiver root and Black Cumin seeds protect from pollutants. Deeply conditioning Jojoba Seed oil softens and rejuvenates skin, minimizes fine lines and promoting skin suppleness. The pure essential oil of Rose has excellent emollient and hydrating properties keeping the skin soft, young and moisturized. The pure essential oil of Jasmine is an effective toner and helps reduce skin marks and scarring with regular usage.
• 100% Natural
• Gently cleanses and tones 
• Minimises fine lines 
• Smoothens skin 
• Removes light makeup
Use two to three pumps appropriate amount on damp skin. Lightly massage and rinse well with water and pat dry.
VETIVERIA ZIZANIOIDES:
Vetiveria Zizanioides, also known as Vetiver, has roots that are bittersweet and aromatic in nature. The oil distilled from its roots is used in several cosmetic and aromatherapy products. It cures acne, dry skin, ageing skin, and skin irritation. Vetiver essential oil helps relax the body and mind.
The oil of Aquilaria Agallocha is astringent and bitter it is also known as Aloe Vera. It is useful in cases of abnormal Vata and Kapha. It can also cure arthritis. It is a good anti-inflammatory agent, and is widely used in skin care. It is also a chief ingredient in incense sticks, due to its aroma.
NIGELLA SATIVA:
It is also known as Black Cumin Seeds. It has been used as a natural healing aid and as a supplement to help maintain good health and well-being.
It is also known as Jojoba. Jojoba oil is used for dry and oily skin. It regulates the sebum produced on the skin, as the oil can control the greasy texture of the skin. Jojoba oil has many benefits, and is best used for the hair and skin.