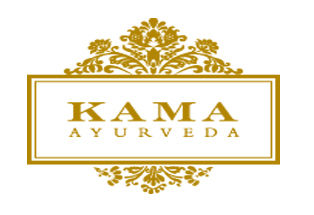 Kama Ayurveda Bergamot Essential Oil
A pale yellow oil with a light, fresh and citrus scent and the fresh and fruity essential oil that dissipate anxiety and stress to create a feeling of freshness, joy and energy.
Bergamot Essential oil i
s pure cold pressed Bergamot essential oil has a fresh, fruity and sweet aroma. Its aroma is uplifting and enhances the mind and creates energy. It may be used for aromatherapy, blended with a carrier oil to make energizing massage oil or used as bath oil. Do not apply directly on skin, as it is a pure essential oil, and make cause an allergic reaction.
This light citrus essential oil has a range of benefits for skin, body and general well being. It balances oily, acne-prone skin, minimizes the look of scars and marks on the skin and tones the skin by making evening the production of melanin. Not only does it do wonders for skin, it is also a wonderful relaxant that soothes nerves to help cure ailments associated with stress such as sleeplessness and depression. Its antimicrobial properties prevent the growth of germs that cause body odor. The refreshing and citrusy smell of bergamot oil is used as a natural deodorant and air freshener.
•

Balances oily and pigmented skin 
•

Alleviates stress related disorders
•

Antimicrobial and deodorizing
For Home Fragrance:

Pour a few drops onto a cotton ball and tuck into a corner of the room, refresh the cotton as required. Can also be used as a diffuser oil by adding a few drops with water to an essential oil burner.
For Skin, Hair and Body:

To be used after diluting with a carrier oil such as Coconut, Almond and Sesame only. Add 1 or 2 drops of essential oil to a teaspoon of your chosen carrier oil and blend well. Not for direct use on skin. Keep away from eyes. For external use only.
It is also known as Bergamot. If you have psoriasis, acne, or dark spots, a skin care formula with bergamot may be just what you need to reveal more radiant skin.