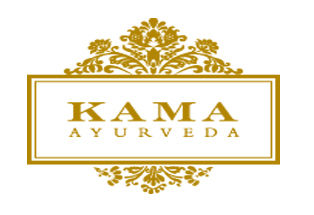 Kama Ayurveda 
French Cypress Essential Oil
A pale amber clean, fresh and woody essential oil with A woody aroma used as a massage oil and bath oil to balance the body and mind.
Pure Essential Oil Kama's pure cold pressed French cypress essential oil has a clear and woody aroma which is refreshing and known to balance the mind and body. It may be used for aromatherapy, blended with a carrier oil to make balancing massage oil or used as bath oil. Do not apply directly on skin, as it is a pure essential oil, and make cause an allergic reaction.
Cypress essential oil has a fresh and clean scent that is revitalizing, energizing and intensely refreshing. When applied topically to skin, Cypress has clarifying effects that tighten pores and control sebum levels of oily skin. Inhaling Cypress oil vapors helps decongest and lift the spirits. When diffused, it has a grounding aroma that evokes feelings of wellness and vitality making it extremely helpful as an ambient scent during times of intense worry, transition or loss.
•

Helps improve the appearance of oily skin
•

Promotes vitality and energy
•

Decongests and uplifts the spirit
For Home Fragrance:

Pour a few drops onto a cotton ball and tuck into a corner of the room, refresh the cotton as required. Can also be used as a diffuser oil by adding a few drops with water to an essential oil burner.
For Skin, Hair and Body:

To be used after diluting with a carrier oil such as Coconut, Almond and Sesame only. Add 1 or 2 drops of essential oil to a teaspoon of your chosen carrier oil and blend well. Not for direct use on skin. Keep away from eyes. For external use only.
It is also known as French Cypress. This clear and fresh smelling essential oil as it restores calm, sooths anger and making your life flow better. It has a positive effect on excess fluids in.