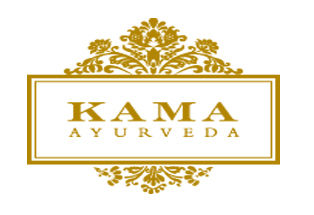 Kama Ayurveda Cinnamon Pure Essential Oil
Cinnamon Pure Essential Oil is the essentials from real cinnamon extracts from plants grown en wrapped in a sweet, warm and spicy aroma soothes physical and mental energies.



Kama's pure cinnamon essential oil is cold pressed from plants grown in tropical Kerala, India. Cinnamon's sweet, warm spicy aroma soothes physical and mental energies. It may be used for aromatherapy, blended with a carrier oil to make soothing massage oil or used as a bath oil. Do not apply directly on skin, as it is a pure essential oil, and make cause an allergic reaction.
Benefits :
• Cold Pressed
• Warm spicy aroma
• Soothes physical tension
• Can be used for Aromatherapy
How to Apply :
For Home Fragrance:

Pour a few drops onto a cotton ball and tuck into a corner of the room, refresh the cotton as required. Can also be used as a diffuser oil by adding a few drops with water to an essential oil burner. 
For Skin, Hair and Body:

To be used after diluting with a carrier oil such as Coconut, Almond and Sesame only. Add 1 or 2 drops of essential oil to a teaspoon of your chosen carrier oil and blend well. Not for direct use on skin. Keep away from eyes. For external use only.
CINNAMOMUM VERUM


The bark of Cinnamomum Verum, also known as Cinnamon, is bittersweet. It possesses aromatic properties. It helps in restoring normal skin colour. It is mildly astringent but can warm the body. It is a good toner, as it naturally suspends excess oil on oily skin or scalp.