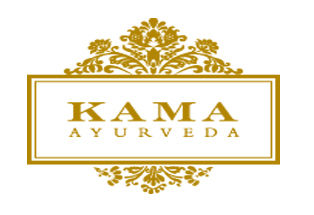 Kama Ayurveda 
Eucalyptus Pure Essential Oil
A colorless, fluid oil with a sharp, camphor like, woody and sweet scent with An ultra-fresh and beautifully woody pure essential oil that stimulates and refreshes.
Kama's pure eucalyptus oil is cold pressed from trees grown on the verdant slopes of the Nilgiri Hills in Southern India. Its woody and sweet aroma is believed to build immunity and relieve muscle tension. It may be used for aromatherapy, blended with a carrier oil to make relaxing massage oil or used as bath oil. Do not apply directly on skin, as it is a pure essential oil, and make cause an allergic reaction.
As an antiseptic, it helps in balancing oily skin while relieving acne, burns, abrasions and insect bites. It's clarifying action cools and soothes itchy and flaky scalp . Also possesses potent aromatherapy benefits. An efficient decongestant, inhaling Eucalyptus vapors clears nasal passages and eases breathing especially for conditions like asthma. Its anti-inflammatory properties strengthen immunity, correct muscular aches and rejuvenate the body. The woody and sweet fragrance dispels sadness, revives the mind and promotes a sense of positivity.
Benefits :
•

Corrects oiliness, acne, rashes and burns 
•

Decongests and eases breathing 
•

Relieves muscular aches
•

Rejuvenates body and mind
How to Apply :
For Home Fragrance:

Pour a few drops onto a cotton ball and tuck into a corner of the room, refresh the cotton as required. Can also be used as a diffuser oil by adding a few drops with water to an essential oil burner. 
For Skin, Hair and Body:

To be used after diluting with a carrier oil such as Coconut, Almond and Sesame only. Add 1 or 2 drops of essential oil to a teaspoon of your chosen carrier oil and blend well. Not for direct use on skin. Keep away from eyes. For external use only.
Ingredients :
EUCALYPTUS GLOBULUS
Also known as Eucalyptus. It is used for the skin treatments. This oil has been renowned to relieve muscle pain due to its anti inflammatory properties.