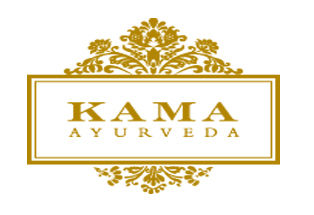 Kama Ayurveda Lime Pure Essential Oil
An amber yellow fluid oil with a tart, tangy and sharply citrusy scent. And bright and fresh essential oil that has vital cooling, cleansing and decongesting properties.
Kama's pure cold pressed lime essential oil has a crisp, sweet, fresh aroma. Its aroma elevates the spirit and cleanses the mind. It may be used for aromatherapy, blended with a carrier oil to make massage oil or used as bath oil. Do not apply directly on skin, as it is a pure essential oil and may cause an allergic reaction.
Cold-pressed from the peel of fresh limes, this essential oil is a highly refreshing and energizing ingredient with a variety of positive effects. Due to its high Limonene content, it provides cleansing benefits for the skin and can be added to bathwater to purify and uplift. When diffused, it affects mood positively with its energizing and revitalizing scent. Particularly good for alleviating mental tension and lifting negative energy as well as fatigue and PMS. It also refreshes and scents the air with it's distinctive citrus scent. Lemon also promotes feelings of warmth and happiness, and helps to boost confidence and euphoria.
Benefits :
•

Naturally cleanses the body 
•

Refreshes and purifies the air 
•

Dispels anxiety and symptoms of PMS 
•

Promotes emotional balance and well-being
How to Apply :
For Home Fragrance :

Pour a few drops onto a cotton ball and tuck into a corner of the room, refresh the cotton as required. Can also be used as a diffuser oil by adding a few drops with water to an essential oil burner.
For Skin, Hair and Body:

To be used after diluting with a carrier oil such as Coconut, Almond and Sesame only. Add 1 or 2 drops of essential oil to a teaspoon of your chosen carrier oil and blend well. Not for direct use on skin. Keep away from eyes. For external use only.
Lime
Also known as Lime. It rejuvenates the skin, keeps it shining, protects it from infections. its acids scrub out the dead cells, cures dandruff, rashes, and bruises. Benefits of lemon next step is to deal with acne growing on the face.