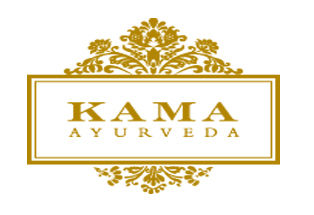 Pine Pure Essential Oil 12ml - Kama Ayurveda
A crispy and woody essential oil that is known for evoking feelings of stability, energy, harmony and comfort.
Kama's pure pine essential oil is cold pressed from flowers grown on the verdant Mountains of Himachal, India. Due to its strong cleansing, restorative and antibacterial properties, treats an extensive range of skin irritations like acne, burns, psoriasis, athlete's foot, dry scaly skin, itching and eczema. It resists redness and swelling and also alleviates respiratory congestion, joint pain, general muscular aches and pains. Applied on scalp, it can also be used for a remedy for cases of dryness and dandruff. The distinctive clear scent evokes feelings of soothing comfort and eases fatigue and depression. Its aroma is earthy, woody and it has a revitalizing effect on mind and body. It may be used for aromatherapy, blended with a carrier oil to make revitalizing massage oil or used as bath oil. Do not apply directly on skin, as it is a pure essential oil and may cause an allergic reaction.
Benefits :
•

Protects and heals the skin 
•

Reduces pain and boosts metabolism 
•

Soothes respiratory problems 
How to use :
For Home Fragrance :

Pour a few drops onto a cotton ball and tuck into a corner of the room, refresh the cotton as required. Can also be used as a diffuser oil by adding a few drops with water to an essential oil burner.
For Skin, Hair and Body :

To be used after diluting with a carrier oil such as Coconut, Almond and Sesame only. Add 1 or 2 drops of essential oil to a teaspoon of your chosen carrier oil and blend well. Not for direct use on skin. Keep away from eyes. For external use only.
PINUS SYLVESTRIS


Also known as Pine. Pine oil may be useful with a variety of skin conditions due to its strong antiseptic capacities. This includes psoriasis, acne, boils,and itching. Applied topically, it can also be used for a remedy of the scalp, especially in cases of dryness and dandruff.