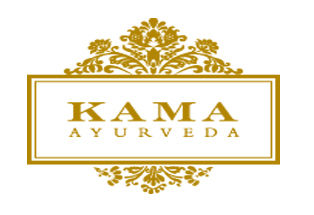 Kama Ayurveda 
Sweet Basil Pure Essential Oil
A spicy, yet herbal nature of essential oil that calms and centers the mind while promoting focus and alertness.
Kama's pure sweet basil essential oil is cold pressed from plants grown in the warm climate of North India. A natural healing and immunity-building ingredient Basil has been used in traditional Ayurvedic medicine since time immemorial. When used topically and massaged into skin, it adds luster to dull-looking skin. Also commonly used to treat the symptoms of acne and other skin infections. It's oil-absorbing properties strip away excess scalp grease or product buildup in hair while adding shine. Widely used in aromatherapy for to treat respiratory issues as well as tension, mental fatigue, migraines and melancholy. When diffused, Basil helps promote mental clarity for a stress-relieving experience. Do not apply directly on skin, as it is a pure essential oil and may cause an allergic reaction.
•

Treats acne and dull skin 
•

Clarifies scalp for shiny hair 
•

Calms mental disturbance
•

Focuses and rejuvenates the senses
For Home Fragrance:

Pour a few drops onto a cotton ball and tuck into a corner of the room, refresh the cotton as required. Can also be used as a diffuser oil by adding a few drops with water to an essential oil burner.
For Skin, Hair and Body:

To be used after diluting with a carrier oil such as Coconut, Almond and Sesame only. Add 1 or 2 drops of essential oil to a teaspoon of your chosen carrier oil and blend well. Not for direct use on skin. Keep away from eyes. For external use only.
It is also known as Sweet Basil. It is very good for skin work as blemishes eraser also Sweet Basil essential oil helps in busting stress to clearing skin.