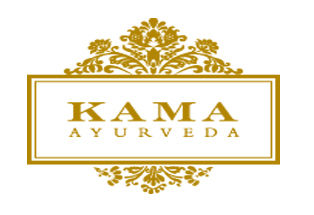 Kama Ayurveda Ylang-Ylang Pure Essential oil 
This pale yellow, oily liquid with a powerful floral and intensely sweet aroma. Which is pure floral essential oil with a sensual and exotic fragrance that promotes inner peace, confidence and relaxation.
The pure, cold pressed Ylang-Ylang essential oil has an exotic, floral, sweet aroma. This aroma acts as an antidepressant, relives stress and uplifts the mood. It may be used for aromatherapy, blended with a carrier oil to make massage oil, or a few drops added to a bath.
Tropical Ylang Ylang is used extensively for its beauty and wellness properties. Applying to skin helps preserve a youthful glow and prevent signs of aging or irritation. When applied to scalp and hair, it increases the appearance of bouncy, shiny hair while smoothing knots and tangles. Inhaling the scent has immediate, positive effects on your mood and acts as a natural anti-depressant. The fragrance also helps release negative emotions such as anger, low self-esteem and jealousy. Beneficial in fighting insomnia and chronic fatigue with its mild sedative effect that and lowers stress responses. As a diffuser oil, it brings on stronger feelings of awareness, confidence, peace and self-love.
•

Anti-ageing and anti-irritant for skin 
•

Smoothes and detangles hair 
•

Natural anti-depressant 
•

Aphrodisiacal and stress relieving
For Home Fragrance 

: Pour a few drops onto a cotton ball and tuck into a corner of the room, refresh the cotton as required. Can also be used as a diffuser oil by adding a few drops with water to an essential oil burner. 
For Skin, Hair and Body 

: To be used after diluting with a carrier oil such as Coconut, Almond and Sesame only. Add 1 or 2 drops of essential oil to a teaspoon of your chosen carrier oil and blend well. Not for direct use on skin. Keep away from eyes. For external use only.
A symbol of beauty, purity and freshness, Rosa, commonly known as Rose, has soothing, healing, anti-bacterial, anti-inflammatory, and antiseptic properties. Rose cleanses, purifies, firms and tones the skin. It also treats dry and ageing skin. It gets rid of pigmentation, redness and swelling and is good for all kinds of skin tones. In the case of oily skin, it balances the oil content, and can be used for treating skin irritations and burns. Rose deals with inflammation of the scalp, strengthens dry hair, nourishes the scalp, moisturizes hair roots, and promotes new hair growth. It also prevents outbreaks of skin problems like acne, pore block, blackheads, pimples, wrinkles and lines. It is used as an astringent to hydrate the skin, and to make it healthy, youthful, supple, fresh and glowing. Rose petals are a great way to relieve eye pain and headaches.