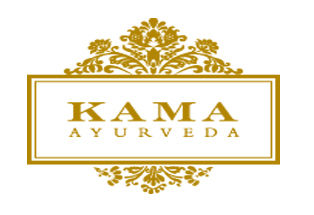 Kama Ayurveda Lavender Essential Oil
A colourless to pale yellow liquid with a sweet, floral scent and a balsamic-woody undertone. A must-have essential oil that calms, relaxes and promotes a sense on harmony and well-being.
Pure Essential Oil Kama's pure lavender essential oil is cold pressed from flowers grown on the verdant Valley of Kashmir, India. Its aroma is soft, floral and fresh, and has a calming effect and relaxes the soul. It may be used for aromatherapy, blended with a carrier oil to make calming massage oil or used as bath oil. Do not apply directly on skin, as it is a pure essential oil and may cause an allergic reaction.
Cherished for its unmistakable aroma and myriad benefits for beauty and wellness, Lavender's calming and relaxing qualities make it a unique essential oil. When applied on skin, it cools and soothes skin irritation, redness and swelling as well as after effects of hair removal methods like tweezing, threading or waxing. As a scalp toner, it calms itchy scalp as well as undoes damage caused by extreme weather or pollution. Adding this oil to bath water helps soak away stress and when applied apply to the temples and the back of the neck, it relieves tension and aids in a restful night's sleep. As a diffuse oil, it has a cooling energy and helps to soothe nerves, calm the spirit and relieve irritability.
• Soothes skin irritation and redness 
• Calms itchy scalp and damaged hair 
• Relieves fatigue and anxiety 
For Home Fragrance

: Pour a few drops onto a cotton ball and tuck into a corner of the room, refresh the cotton as required. Can also be used as a diffuser oil by adding a few drops with water to an essential oil burner.
For Skin, Hair and Body

: To be used after diluting with a carrier oil such as Coconut, Almond and Sesame only. Add 1 or 2 drops of essential oil to a teaspoon of your chosen carrier oil and blend well. Not for direct use on skin. Keep away from eyes. For external use only.
It is also known as Lavender. Traditionally it has been used for its healing powers from a sedative to a natural antiseptic. It is an herb,also used to make medicine.
It is highly used in dipression, insomnia, nervousness, acne, joint pain, nerve pain etc.