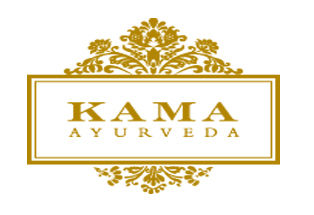 Kama Ayurveda Rose Jasmine Hand Lotion
A silky, rich hand moisturizer scented with the fresh fragrance of pure Rose and Jasmine. The light and fast-absorbing hand lotion that absorbs deeply into skin without greasiness and residue.
A richly hydrating hand lotion that is enriched with Olive oil, Aloe Vera juice, Tea Tree Oil,Rosemary Oil and Basil Oil to calm and condition dry, sensitive skin. Lightweight yet richly moisturizing, it absorbs easily, leaving skin soft and silky. The pure essentials oils of restoring Rose and soothing Jasmine leave hands feeling soft, hydrated, and enveloped in a delicate floral scent all day long.
• Hydrating and softening 
• Uplifting, floral fragrance
Pump out and apply generously onto hands. Massage in gently until fully absorbed. Reapply as desired or when hands feel dry and stretched.
Ingredients :

A symbol of beauty, purity and freshness, Rosa, commonly known as Rose, has soothing, healing, anti-bacterial, anti-inflammatory, and antiseptic properties. Rose cleanses, purifies, firms and tones the skin. It also treats dry and ageing skin. It gets rid of pigmentation, redness and swelling and is good for all kinds of skin tones. In the case of oily skin, it balances the oil content, and can be used for treating skin irritations and burns. Rose deals with inflammation of the scalp, strengthens dry hair, nourishes the scalp, 
moisturizes
 hair roots, and promotes new hair growth. It also prevents outbreaks of skin problems like acne, pore block, blackheads, pimples, wrinkles and lines. It is used as an astringent to hydrate the skin, and to make it healthy, youthful, supple, fresh and glowing. Rose petals are a great way to relieve eye pain and headaches.
It is also known as Jasmine. The therapeutic properties of Jasmine are antidepressant, antiseptic, aphrodisiac, antispamotic, cicatrisant, expectorant, galactagogue, parturient, sedative and uterine. Jasmine is good for all skin types but very good for dry skin.
Referred to as the miracle plant in Ayurveda, it is used to treat wounds, minor cuts, dry skin, redness, skin irritation and severe burns. With strong antibacterial and anti-inflammatory properties, Aloe Vera is rich in Vitamins C, E and Beta Carotene which give it strong nourishing and anti-ageing qualities. It's cooling and gently hydrating properties make it a wonderful addition to any skin regime.
Basil Oil
It is an excellent ingredient for replenishing the facial skin.it not only works as a blemishes eraser but gives the skin an even tone and also works at deeply moisturizing thereby calming the nerves and relieving stress.
Soy Protein is a high quality vegetable sourced protein that provides moisture content and also adds shine, volume, and manageability to the hair. Protein increases the ability of the hair and skin to bind moisture and specifically improve the tensile strength of hair. Soy Protein is substantive to hair and skin. It helps to minimize roughness and chapping of skin caused by dry climates thereby helping in retaining the moisture content in the skin.
Rich in nutrients such as calcium, iron, magnesium, zinc and vitamins A, K and E, Sunflower Oil is used effectively against inflammation and general irritations of the skin. Skin benefits of sunflower oil include improving skin hydration and providing antioxidant protection. The Linoleic acid present in sunflower oil works to reinforce the skin barrier. This helps to reduce moisture loss from the skin surface, thus improving overall hydration. Additionally, the Vitamin E in sunflower seed oil also provides antioxidant advantages that allow it to neutralize free-radicals that are present in the environment.
Tea tree oil has the ability to soothe dry flaky skin, remove dandruff and treats lice in the hair. It improves the skin tone and treats acne naturally. With antimicrobial, anti fungal and antibacterial properties, it also helps in healing minor infections and inflammations.
Rosemary is an aromatic herb that belongs to the mint family, Lameaceae. Rosemary essential oil is extracted from the flowering tips of the plant through steam distillation. The astringent properties of rosemary essential oil make it beneficial for skin care. It contains a wide array of nutrients such as iron, calcium, vitamins and antioxidants. Its cell regeneration properties are effective in treating visible skin conditions and replacing the damaged tissue, thus reducing the appearance of scars and spots. Due to its powerful disinfectant and antiseptic properties, it helps in treating acne and is extremely beneficial for oily skin. Its anti-inflammatory properties are useful in reducing the swelling and puffiness of the skin as well as healing burns. It also stimulates the hair follicles, thus promoting hair growth.
Gotukola, also known as Centella is known to calm inflammation, speed up wound healing, stimulate new cell growth, build collagen, and improve circulation. It restores the firmness of tissues and improves the elasticity of the skin. Effective in correcting conditions related to severely dry skin as well as speed up the skin's natural healing process to prevent scarring.