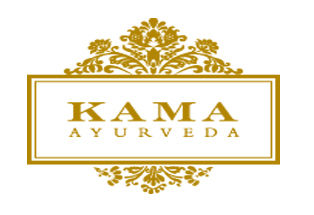 Kama Ayurveda Bhairavi Revital Massage
A nourishing and uplifting body massage oil that distresses and soothes the body, A lightweight, clear, scented and non-sticky body oil that sinks into skin quickly and keeps it soft and hydrated. Massage with this oil creates a warm sunny and radiant feeling, bringing in a sense of happiness and peace . Infused with Bergamot , Orange and Rosemary essential oils in a moisturizing Jojoba base, this holy oil is ideal for pain relief, anti-depression as well as stress release.
100% Natural 

Light and quick absorbing 

Uplifting citrus scent

Pain relieving

Destressing and uplifting


Softening and nourishing



Pre Bath:

Gently massage into your skin and leave on for 10-15 minutes before rinsing with a mild body cleanser.
Post Bath:

Pour appropriate quantity on palms and massage gently all over the body.

SIMMONDSIA CHINENSIS:
It is also known as Jojoba. Jojoba oil is used for dry and oily skin. It regulates the sebum produced on the skin, as the oil can control the greasy texture of the skin. Jojoba oil has many benefits, and is best used for the hair and skin.
It is also known as Bergamot. If you have psoriasis, acne, or dark spots, a skin care formula with bergamot may be just what you need to reveal more radiant skin.
ROSEMARY ESSENTIAL OIL:
Rosemary is an aromatic herb that belongs to the mint family, Lameaceae. Rosemary essential oil is extracted from the flowering tips of the plant through steam distillation. The astringent properties of rosemary essential oil make it beneficial for skin care. It contains a wide array of nutrients such as iron, calcium, vitamins and antioxidants. Its cell regeneration properties are effective in treating visible skin conditions and replacing the damaged tissue, thus reducing the appearance of scars and spots. Due to its powerful disinfectant and antiseptic properties, it helps in treating acne and is extremely beneficial for oily skin. Its anti-inflammatory properties are useful in reducing the swelling and puffiness of the skin as well as healing burns. It also stimulates the hair follicles, thus promoting hair growth.
Rich in nutrients such as calcium, iron, magnesium, zinc and vitamins A, K and E, Sunflower Oil is used effectively against inflammation and general irritations of the skin. Skin benefits of sunflower oil include improving skin hydration and providing antioxidant protection. The Linoleic acid present in sunflower oil works to reinforce the skin barrier. This helps to reduce moisture loss from the skin surface, thus improving overall hydration. Additionally, the Vitamin E in sunflower seed oil also provides antioxidant advantages that allow it to neutralize free-radicals that are present in the environment.
SESAME OIL:
It is used in health treatments and massages for the body and is a great remedy for migraine and insomnia, also relieving anxiety. It also removes wrinkles, is a natural moisturizer, prevents premature greying, loss of hair and lice, and helps in hair growth.