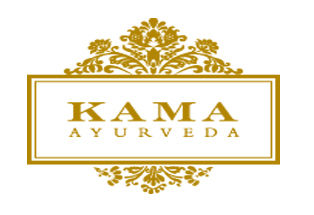 Kumkumadi Brightening Ayurvedic Face Scrub
The Saffron scented, creamy yet non-sticky facial scrub with finely ground Almonds and Walnuts. Rinses off cleanly. And ultimate complexion polisher that cleanses, smooths and moisturizes to reveal naturally glowing skin. 
Kumkumadi face scrub is specially formulated with pure Ayurvedic Kumkumadi oil, A miraculous beauty fluid which is made with 12 precious and rare ingredients to help smooth fine lines, illuminate skin color and promote new cell growth. Our Ayurveda based formula is blended with finest Saffron from Kashmir to brighten your skin, reduce dark circles and pigmentation. Finely ground Sweet Almond rich in Vitamin E & D nourishes and nurtures while exfoliating pollutants and impurities for a glowing complexion.
A luxuriant face exfoliator that combines the potent Ayurvedic Kumkumadi oil with a host of other skin repairing ingredients. Kumkumadi Oil is a miraculous beauty fluid created from 12 precious and rare ingredients to help illuminate complexion, smooth fine lines and other signs of aging while and promoting new cell growth. The finest Kashmir Saffron brightens skin, repairs pigmentation and evens damaged skin with its antioxidant action. Finely ground Sweet Almonds - rich in Vitamins E & D - nourish and nurture while lifting away pollutants and impurities for a glowing complexion.
• Repairs pigmentation, dark spots and marks 
• Minimises fine lines and signs of aging 
• Moisturizes and smoothes
Wet face with water, massage a small amount gently into the skin and scrub for a few minutes. Rinse well. Use it once or twice a week.

Elettaria Cardamomum, also known as Green Cardamom, is pungent and aromatic in nature. It possesses dermatological and anti-microbial qualities. It soothes inflammatory symptoms in the skin.
Also known as Sweet Flag, Acorus calamus has rhizomes/bulbs that can be used to treat skin eruptions, because of their anti-inflammatory, anti-bacterial, antiseptic and anti-viral properties.
SAFFRON:
It's a natural way to get a fairer, more glowing skin. It is also known to improve skin texture, treats ailments like pigmentation, dark circles, pimples and acne, and lighten darkened skin.It also acts as an anti-inflammatory agent.
ALMOND:
It replenishes the lost nutrients in the skin, reduces acne and makes the skin look healthier. Its oil is a mild moisturizer that is often used for massages. It reduces breakage, split ends, itchy scalp, dry roots and flat hair. It softens the scalp, and makes the hair look shiny, silky and healthy.
Rich in nutrients such as calcium, iron, magnesium, zinc and vitamins A, K and E, Sunflower Oil is used effectively against inflammation and general irritations of the skin. Skin benefits of sunflower oil include improving skin hydration and providing antioxidant protection. The Linoleic acid present in sunflower oil works to reinforce the skin barrier. This helps to reduce moisture loss from the skin surface, thus improving overall hydration. Additionally, the Vitamin E in sunflower seed oil also provides antioxidant advantages that allow it to neutralize free-radicals that are present in the environment.
Skincare Tutorial Video How To Use Kumkumadi Brightening Ayurvedic Face Scrub