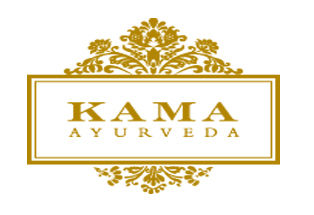 Kumkumadi Miraculous Beauty Fluid Ayurvedic Night Serum
An Ayurvedic night serum made with the legendary Kumkumadi oil prescribed for dull, pigmented, damaged and aging skin. Prescribed in Ayurveda for glowing complexion and even skin tone. This unique blend of oils and herbs is formulated to help skin look young and healthy. In Ayurveda, rare pure Saffron helps illuminate the complexion. Extracts of Indian Madder and Banyan tree help smooth fine lines and repair early signs of ageing. Sandalwood, Vetiver and Lotus have a cooling and cleansing effect while clearing blemishes. Liquorice, an antiseptic, protects against bacterial and fungal infections and also helps improve skin texture. An essential night beauty treatment.
• Minimizes fine lines and signs of aging 
After cleansing, dampen your skin with Pure Rose/Mogra/Lavender/Vetiver water. Take 3-4 drops )of Kumkumadi Fluid on your palm, apply over the face with fingertips and gently massage onto the skin until fully absorbed. Allow it to work overnight for best results. For nightly use only and should not be applied during the daytime.
Also known as Manjistha or Indian madder, Rubia cordifolia is bittersweet and has astringent qualities. It is widely used as a skin care herb, and has anti-inflammatory properties as well.
Also known as Liquorice or Mulaithi, Glycyrrhiza Glabra has antiseptic properties and protects against bacterial and fungal infections. It reduces baldness, promotes hair growth and is also an effective cure for dandruff.
Also known as Saffron or Kesaram, Crocus Sativus imparts fairness and a glow to the skin. It is known to improve skin texture, treat skin ailments like pigmentation, dark circles, pimples and acne, and lighten darkened skin. It also acts as an anti-inflammatory agent.
A powerful skin antiseptic with anti-microbial properties, its useful in clearing blackheads and spots, helps moisturize dry skin and relieves itching and inflammation.
Skincare Tutorial Video How To Use: Kama Ayurveda Kumkumadi Miraculous Beauty Fluid.